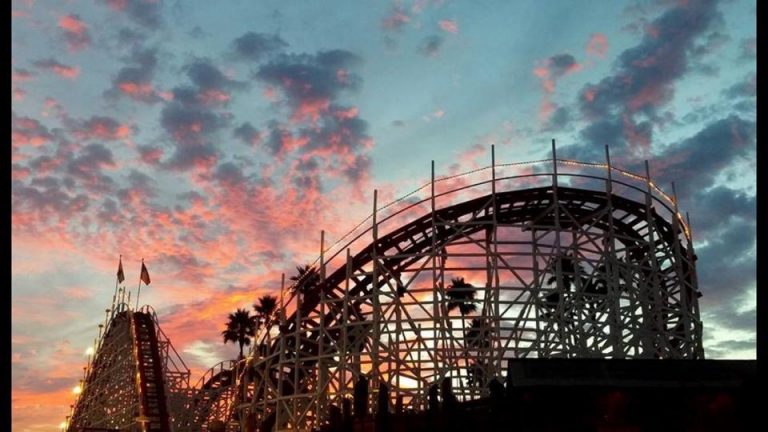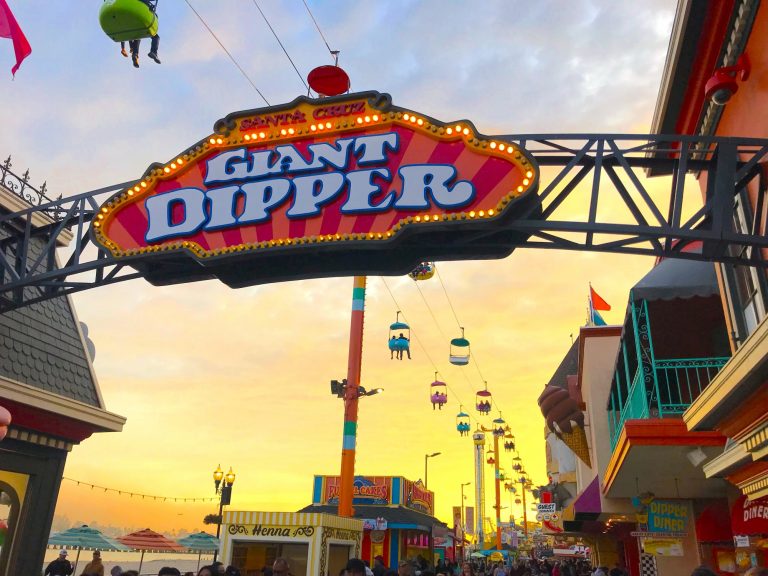 I was hanging out with a friend at the Boardwalk the other day and the sky looked incredible, so I had to snap a photo. I wanted the color to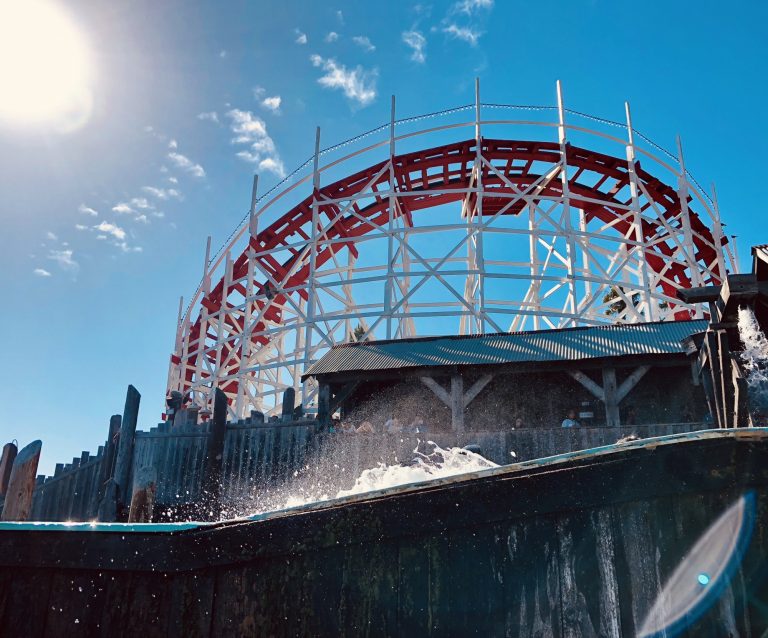 A view for the another side. The impact of the Giant Dipper is felt far and wide throughout the boardwalk. It inspires to bring my camera every time I visit.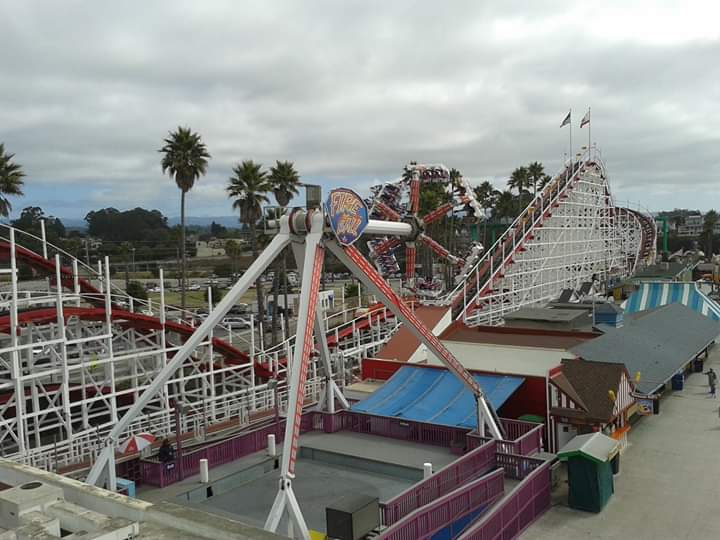 took this picture the morning after my 36th Birthday, I spent my birthday weekend at the Boardwalk 5yrs ago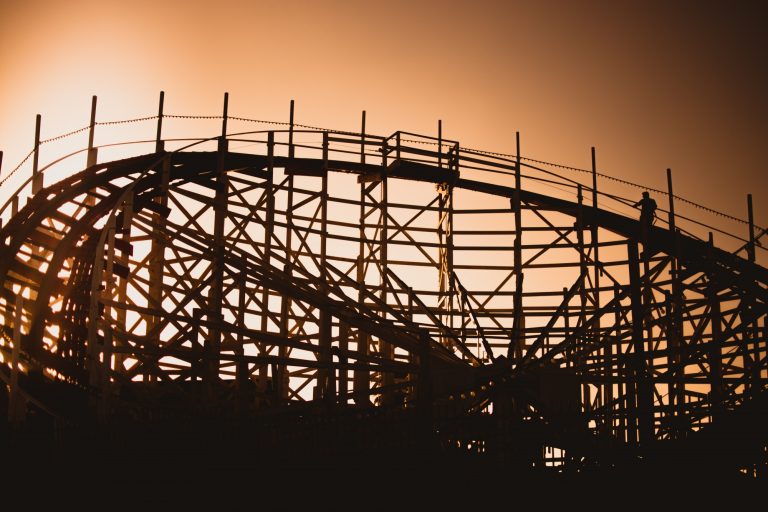 I took this photo at sunrise and saw one of the maintenance workers on the Dipper and thought wow you don't see this too often.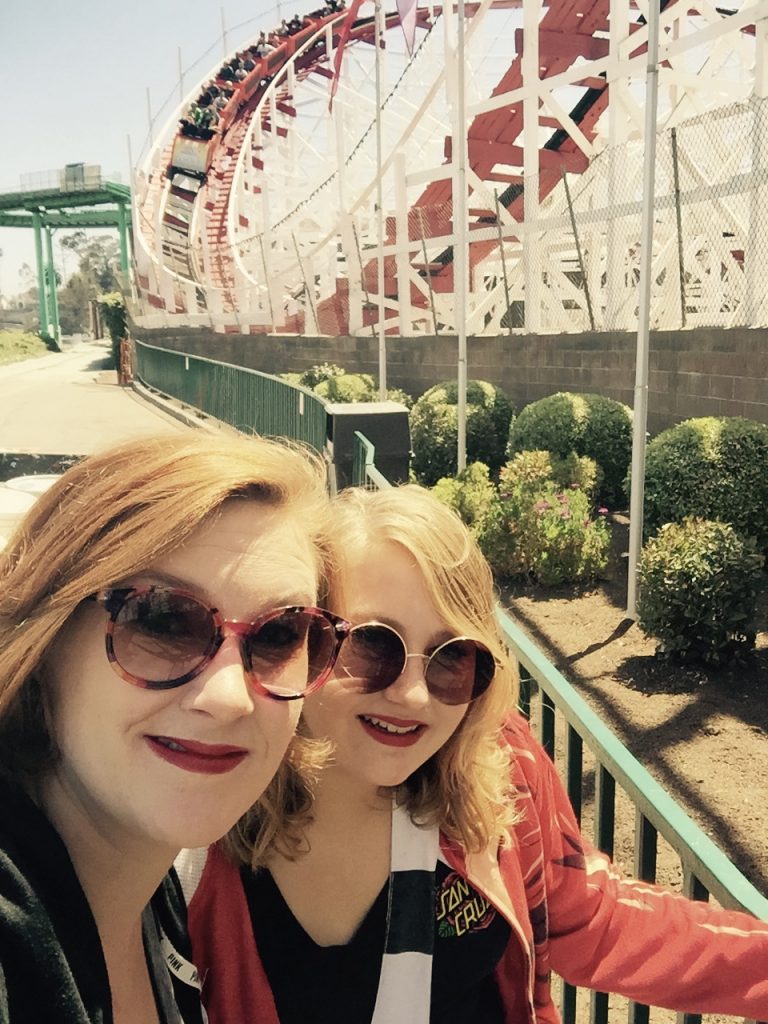 This is a picture of my daughter and I. Santa Cruz and the format dipper in particular home a special place in our heart. It is our favorite vacation spot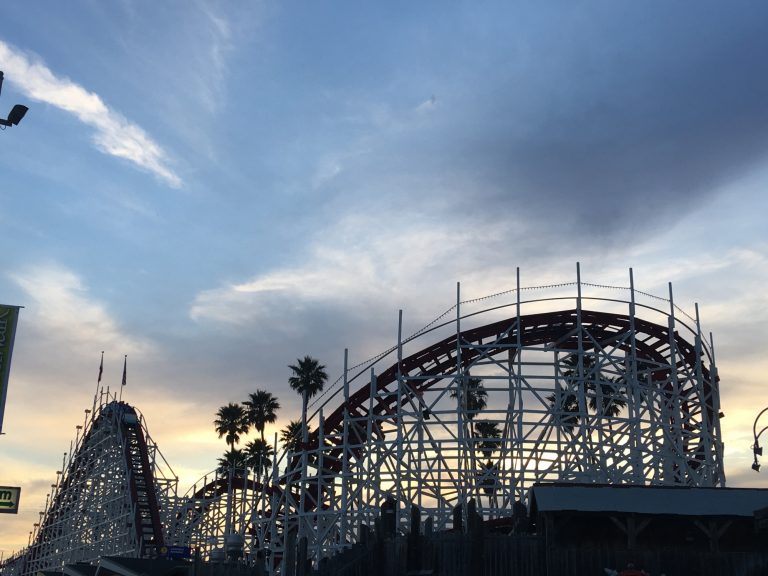 The photo that inspired my painting.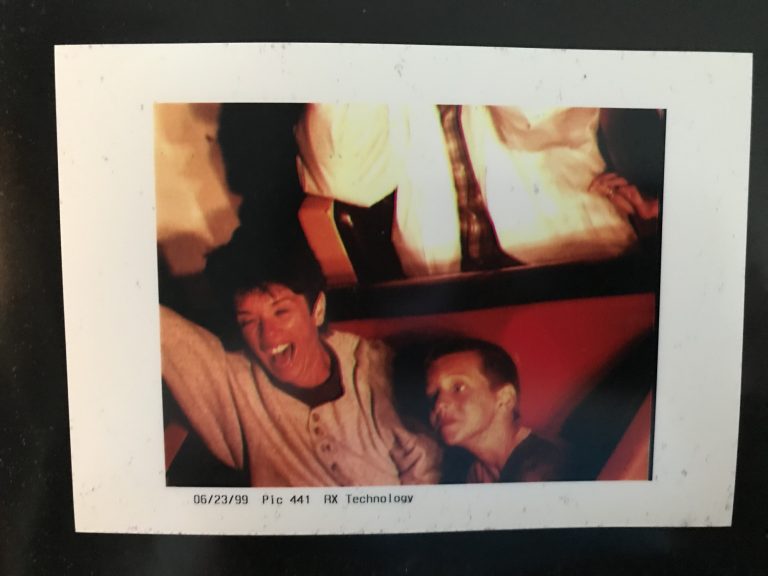 It is a tradition in our family to ride the Giant Dipper with our children as soon as they are tall enough to ride. This was taken 20 years ago.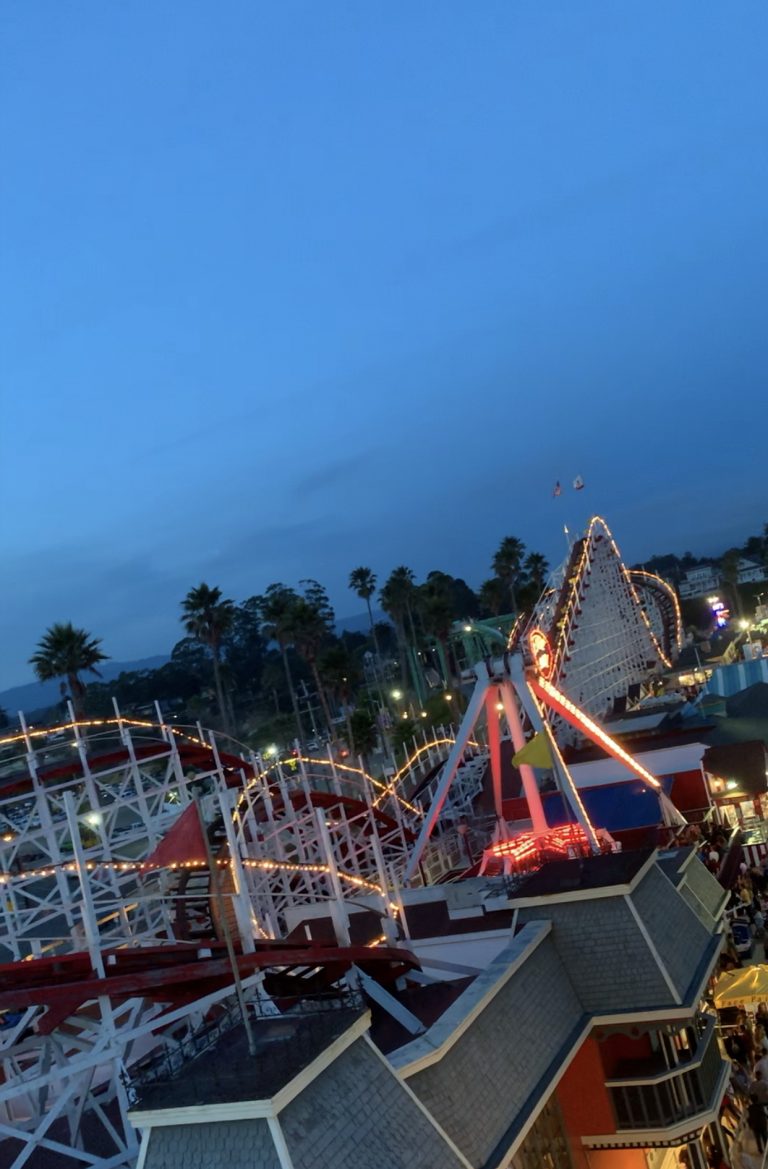 I have an awesome summer in Santa Cruz Boardwalk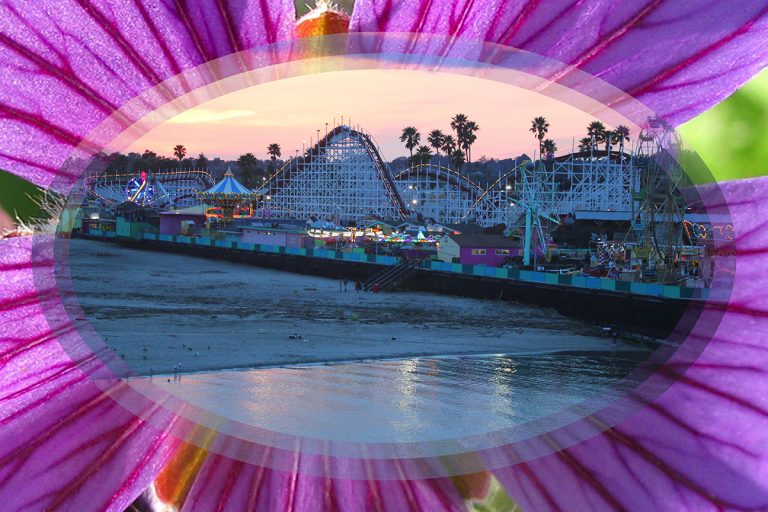 This photo collage is called "Anticipation at the Top of the Giant Dipper". We all know the feeling of being at the top of the Giant Dipper and knowing that