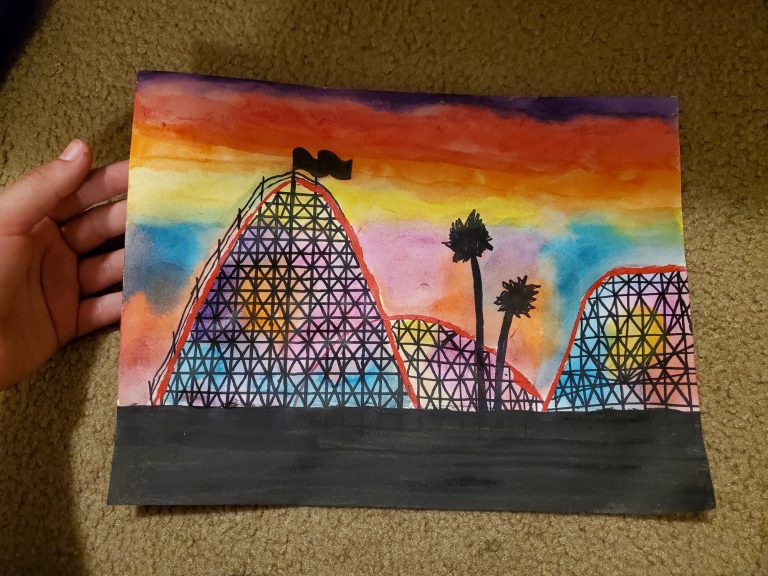 Its watercolor of The Giant Dipper. I first rode this ride when I was 6, and its extremely special to me. I ride it a lot when I'm at Kennolyn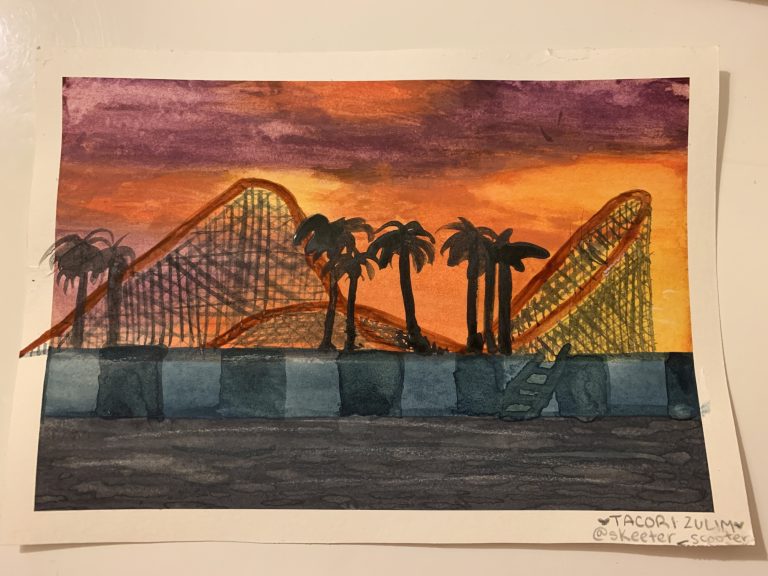 Watercolor with some chalk, spent around many hours and used multiple watercolor brands to get the colors correct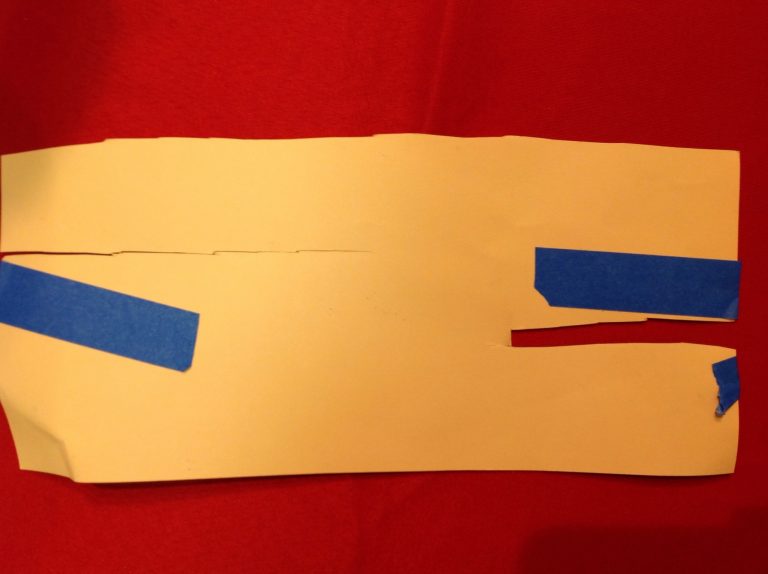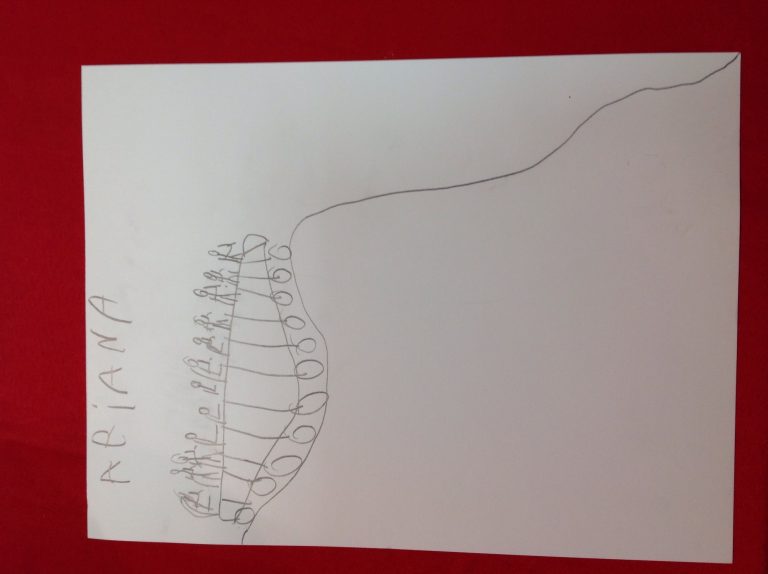 This is everybody on the roller coaster!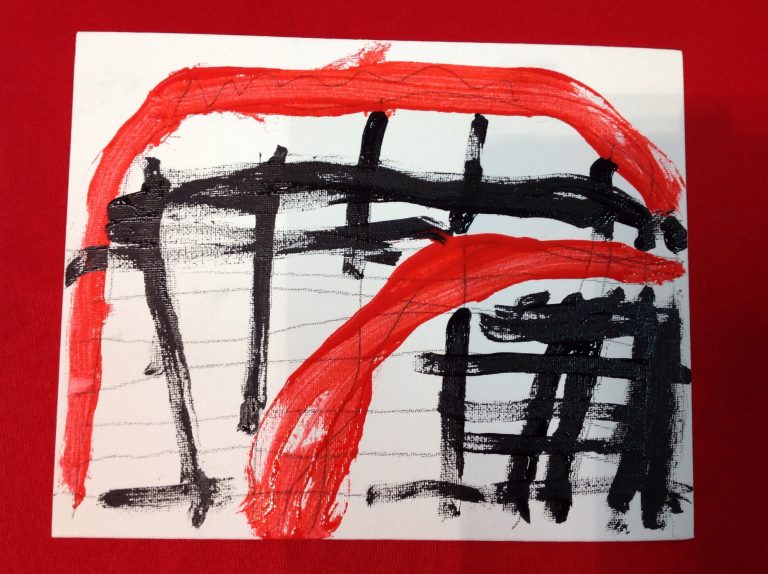 Im a very good artist and I'm really hopeful that this does something and makes a change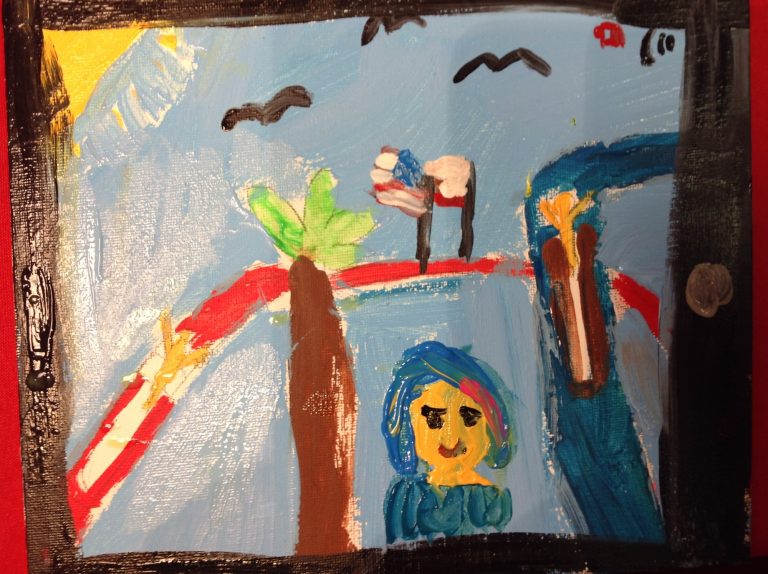 Someone takes a picture of the rides and a girl on their phone.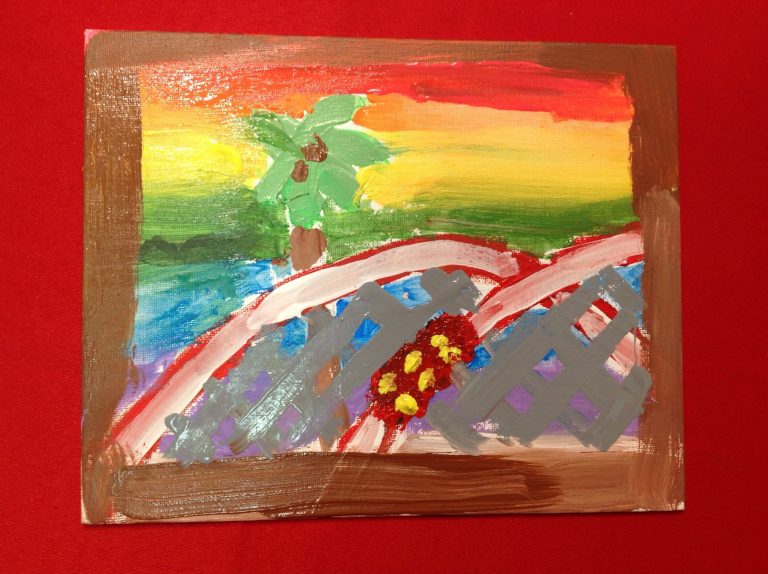 I made a rainbow sky because i wanted too. I put a palm tree in the background. In the front, theres two drops of the Giant Dipper, and there is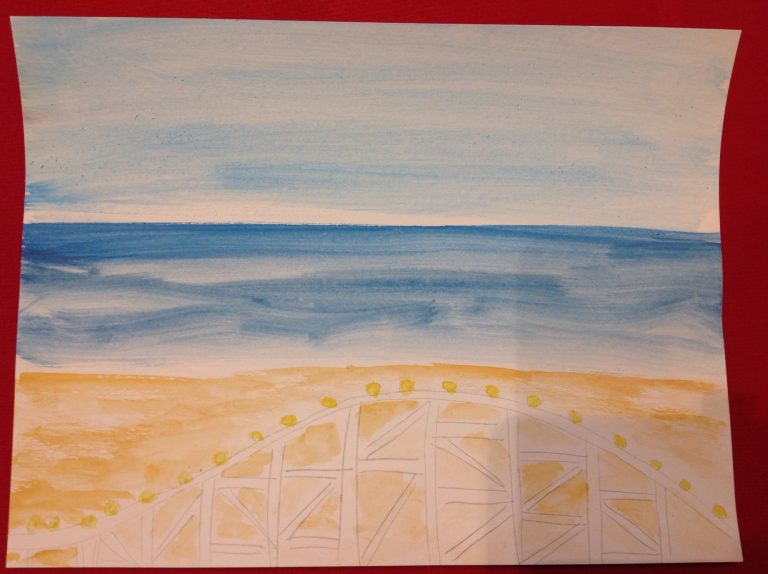 The way the ocean looks from the dipper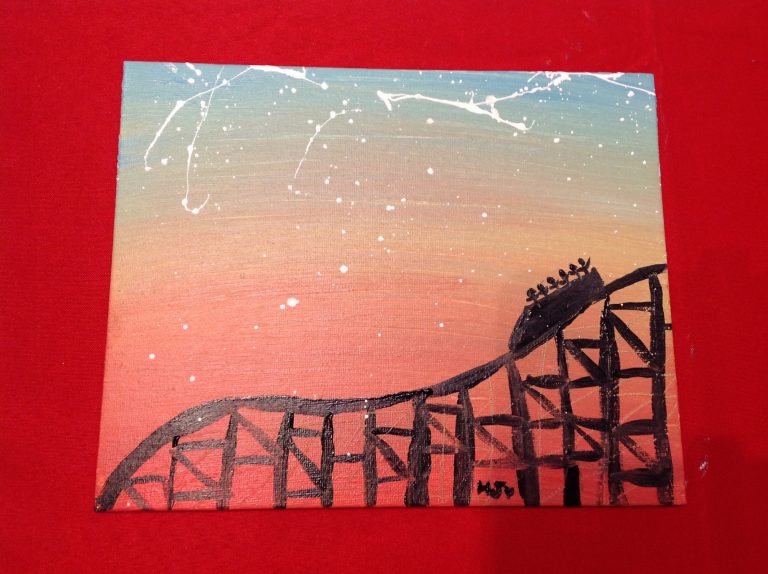 The giant dipper reminds me of stars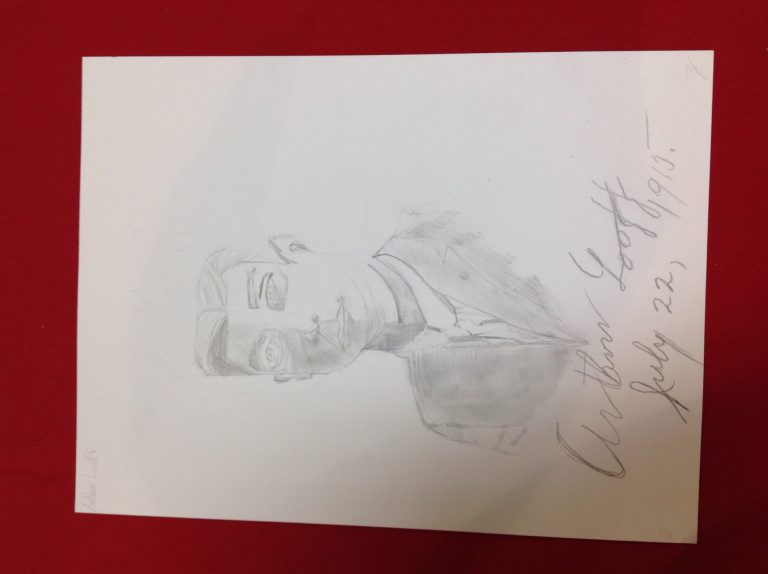 I saw a certificate on one of the tables that said Arthur looff on it and I thaught it would be unique if I drew a picture of him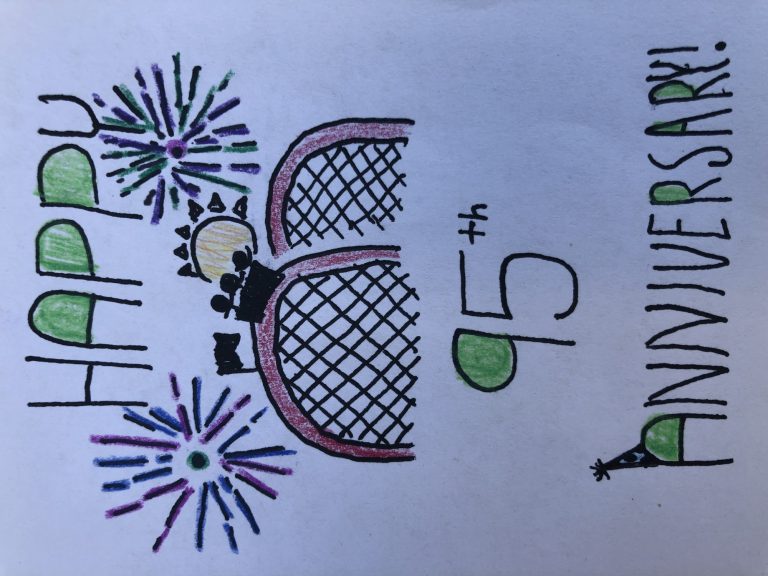 I've been connected to the SC Boardwalk my entire life. I grew up in Santa Cruz as my second home. So going to the Boardwalk, and riding the Giant Dipper,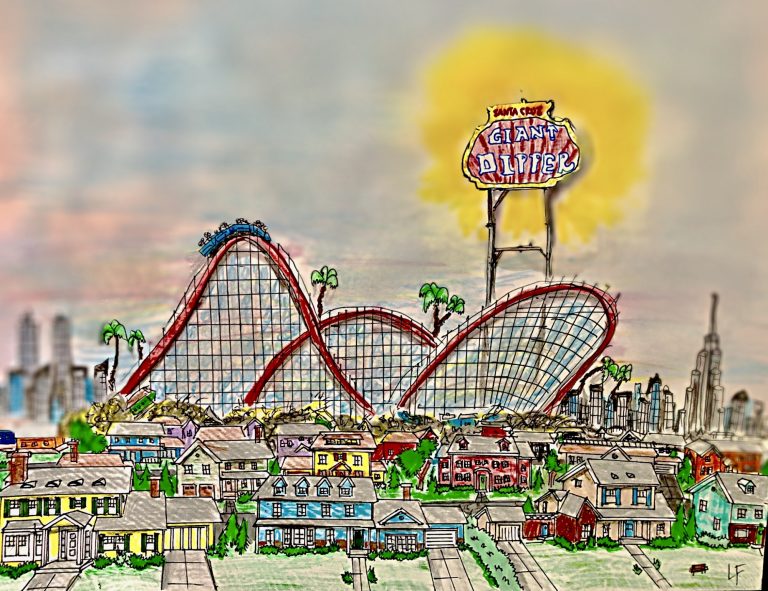 The Giant Dipper Brings life to the Santa Cruz Community! Drawing by: Landon Fernald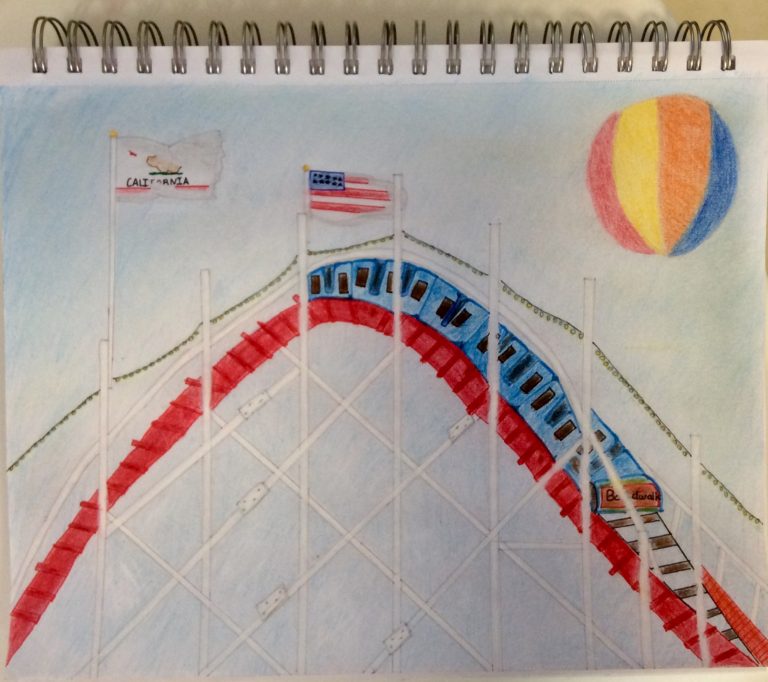 Giant Dipper Roller Coaster and beach ball representing the Santa Cruz Beach Boardwalk.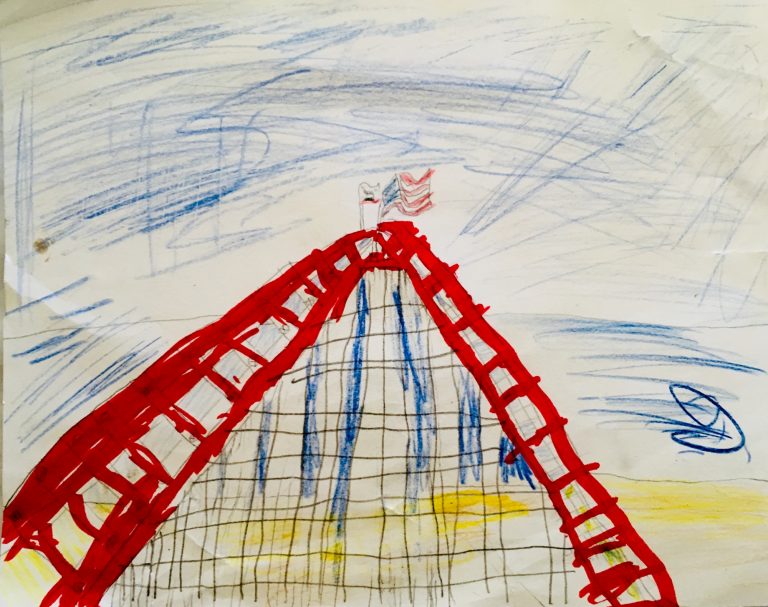 I love the way the Giant Dipper looks. This drawing is the scariest part!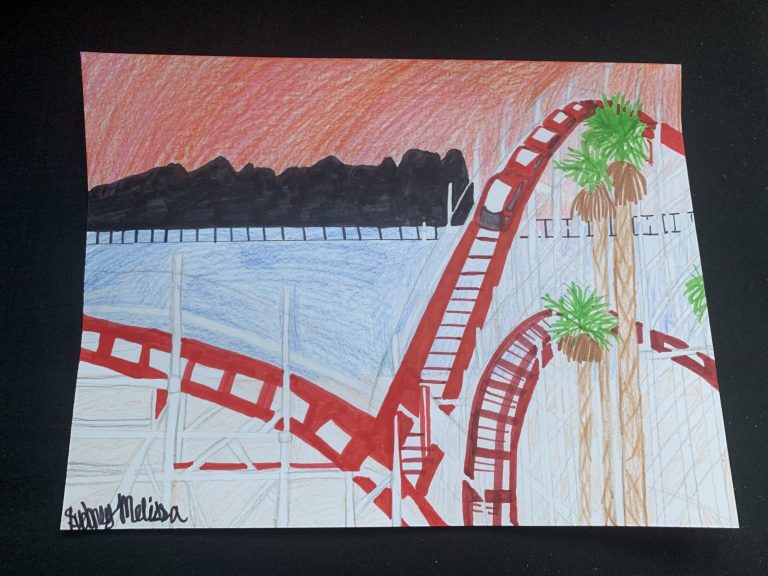 I draw this since I Love this place so much!